Request A Free Proposal!
Your proposal will be emailed to you within 24 hours.
Get a free proposal from us.
Proposal Process
Here's how it works.
"We are fully satisfied with the quality of the work and price we paid."
"Quality work with unbelievable customer service throughout the entire process."
"This company is THE ABSOLUTE BEST! I have had them paint 2 properties for me, and we are more than satisfied."
Our proposal explains everything.
Everything you need to know.
Our digital proposals contain everything you need to make an informed decision, from our upfront quote to details about our 7-year warranty. It's the perfect starting point for your project.
We don't believe in high-pressure sales.
We're only ready when you are.
Our team provides no-obligation, no-pressure estimates and proposals. We're never going to hound you or try calling you a million times to force you into working with us. It's not the way we do things and it goes against our values as a company. Our proposal puts the ball in your court. You get to decide when or if you're ready or if you want to work with us. No pressure, no rush.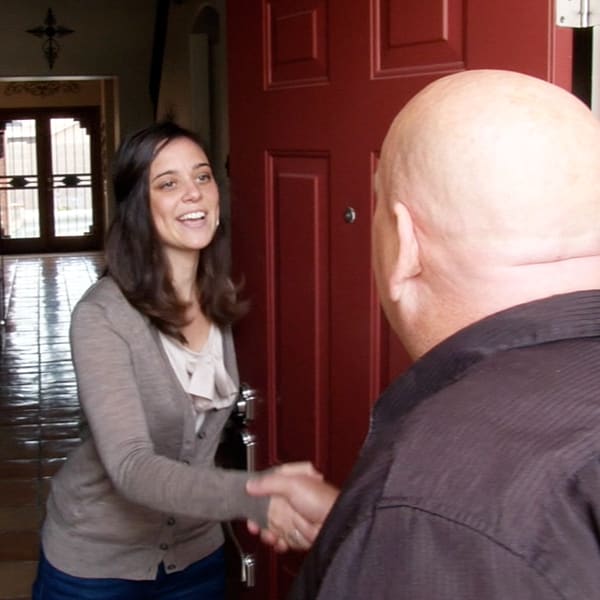 What you see is what you'll pay.
No hidden fees or surprise costs.
Our digital proposal will include our upfront estimate for your project. That's it. There's no games, gimmicks, hidden service fees, or miscellaneous charges coming down the road.
Your health and safety is important to us.
Your health and safety is important to us.
The COVID-19 outbreak is radically changing the way all of us live our lives and interact with local businesses. To adapt to this changing environment, we've created a no-contact proposal process. This means you can get a proposal and quote from us without needing to meet us in-person.
For your inspection, we'll set a date and time. Just unlock your gate, and we'll take it from there.
Get a detailed scope of work.
Our process makes us different.
Our exterior painting process is straightforward, efficient, and fully explained in our digital proposal. We break it down, step-by-step, so that you understand what we do when. More than that, we want you to understand why we are taking the time to complete prep work. We explain it all. Our proposal also contains a full timeline, showing you how long the project will take to complete.
See proof of our credentials.
We're transparent about our work.
Any company can say they are "licensed, bonded, and insured." We back it up by providing proof and documentation in our proposal. Our proposal outlines our insurance policies and how they protect our customers. If a painter is unable or unwilling to provide proof of their licensing or insurance policies, you could be assuming liability when they work on your home. The risk is not worth it.
Check it out on your phone or PC.
We'll email the entire file to you.
We'll send you the proposal as a link that you can open on your computer, tablet, or phone. From there, you can review it in detail and follow up with us about any questions you might have.
Contact us today.
Get started with a free proposal.